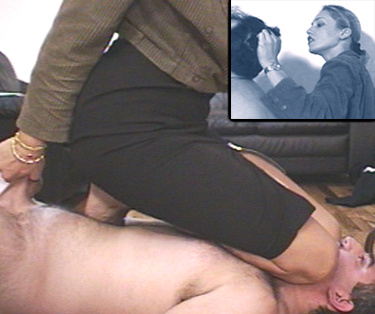 SSP-04: PAIN SLUT
Great Mistress Alexandria
in a 60 min. Superb Domination!!!

A sexy video for the masochistic slut. Mistress Alexandria performs as a knockout Russian "Pain Addiction Therapist" who tortures her submissive prisoner to impossible degrees.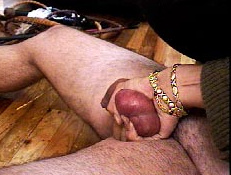 The horny weasel is a "dominant submissive" who tests his Mistress's nerves with little success. With his uncut cock and wrists bound to a rail he is forced to take over 100 lashings -- all counted loud and clear (with 40 more in "sorries")! Watch his body and penis writhe and yank effortlessly in knots as he tries to escape M. Alexandria's brutal beating. The "therapy" never ends! Packed in a 60 minute video, severe groin punishment/cock-ball-torture, ass whipping, force heel sucking, bare foot-to-face smothering, and endless slapping follow until he is deemed to be cured. In a wicked session of crawling around like a naked dog, the disobedient slut takes countless slings from his Mistress's bull whip until she orders him to jerk off in a corner. Not for the faint cock!

Available

Media

Computer Players

Home players &

TV systems

Roll

Language

VHS TAPE

----------------

PAL EU & NTSC USA

60'

English

Order Now
<Back to Video List> <SSP Home Page>